Interviews


From Victimization to Empowerment with Dr. Edith Eger
The arc of Dr. Edith Eger's life took her from unimaginable despair to peace and a calling to help others. She joins Susan Ryan at "Elevate Eldercare" to discuss her unique and powerful perspective on grief, hope, and forgiveness – as well as the continued need to fight ignorance and hatred with love and understanding.
---
THE ULTIMATE HEALTH PODCAST
How to Confront Your Past to HEAL YOUR MIND & Enjoy Life
Jesse Chappus talks with Dr. Eger
Dr. Edith "Edie" Eger (IG: @dr.editheger) is a sought-after clinical psychologist and lecturer. She helps individuals discard their limitations, discover their powers of self-renewal, and achieve things they previously thought were unattainable.
Using her own past as a Holocaust survivor and thriver as a powerful analogy, she inspires people to tap their full potential and shape their very best destinies.
Today we're chatting about Edie's latest book, The Gift.
---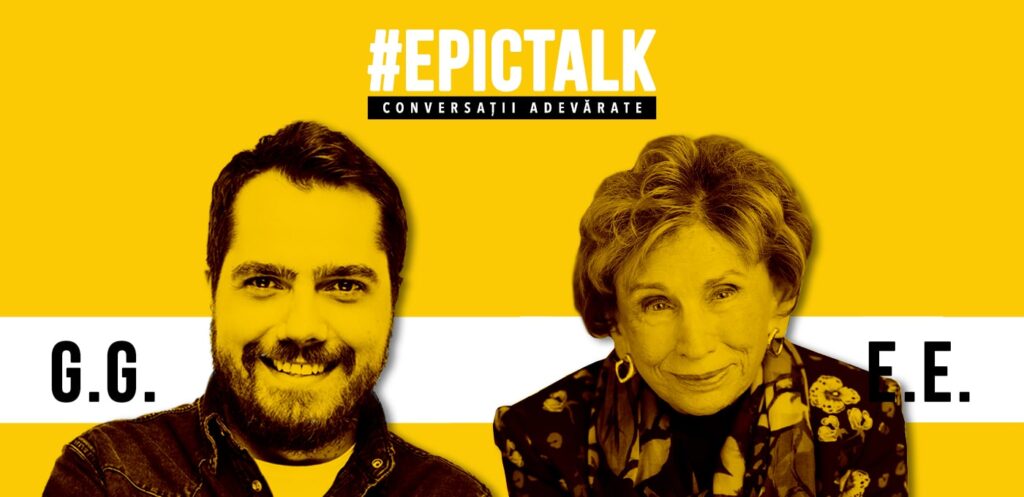 Gáspár György:
This month, I've had the great honour of having a unique and exciting conversation with one of the people who became my role models. This spring, I read her first book and it moved me so much, I felt both pain and a lot of liberation. I listened to as much of her interviews as I could, then I read her second book and I thought what would it be like for me to meet her, not only in my imagination, but in real life…and life was generous with me. So I got the opportunity of having an online conversation with Edith Eva Eger herself – the therapist who, at 90, published her first book, who survived the Holocaust, who took her life in her own hands and chose love instead of suffering. Our conversation was on Zoom, and below you have fragments of our dialogue.
---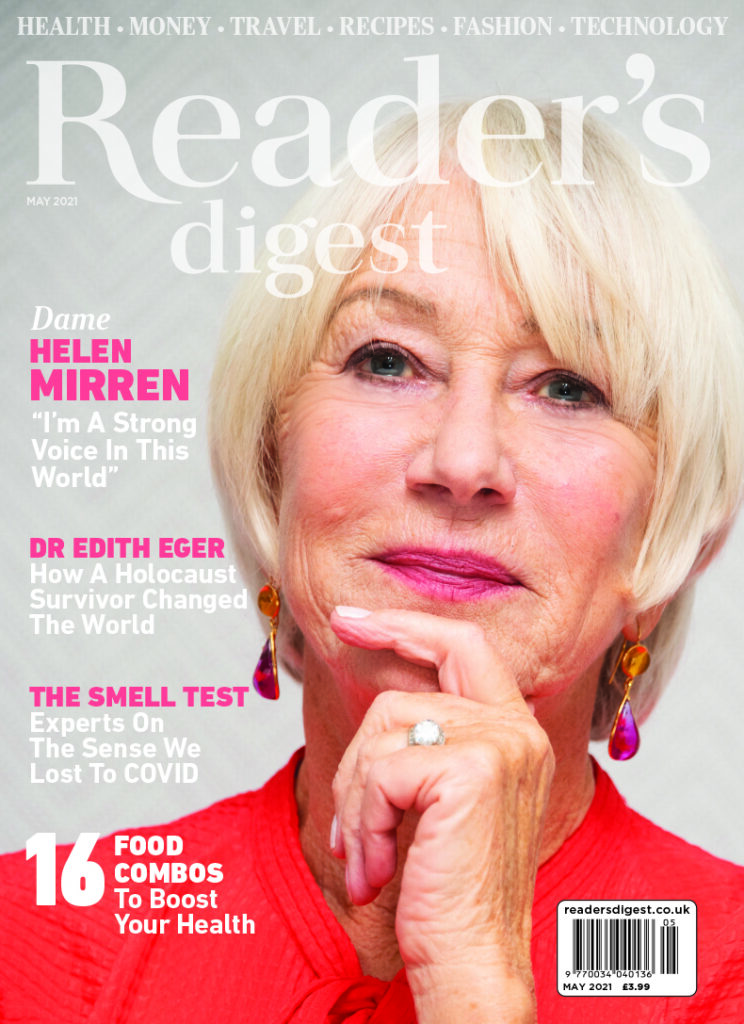 Dr. Edith Eger – How a Holocaust Survivor Changed The World
A moving conversation with the renowned psychologist and Holocaust survivor, about her complicated life and the lessons it taught her
---
Auschwitz Survivor Shared Her Bread, and it Saved Her Life
April 8 is a Day of Remembrance for victims of the Holocaust. Dr. Edith Eger speaks about "The Gift," her book that mentions grief as a force for positive change, inspired by her story surviving the Auschwitz concentration camp, and her healing process from the trauma.
---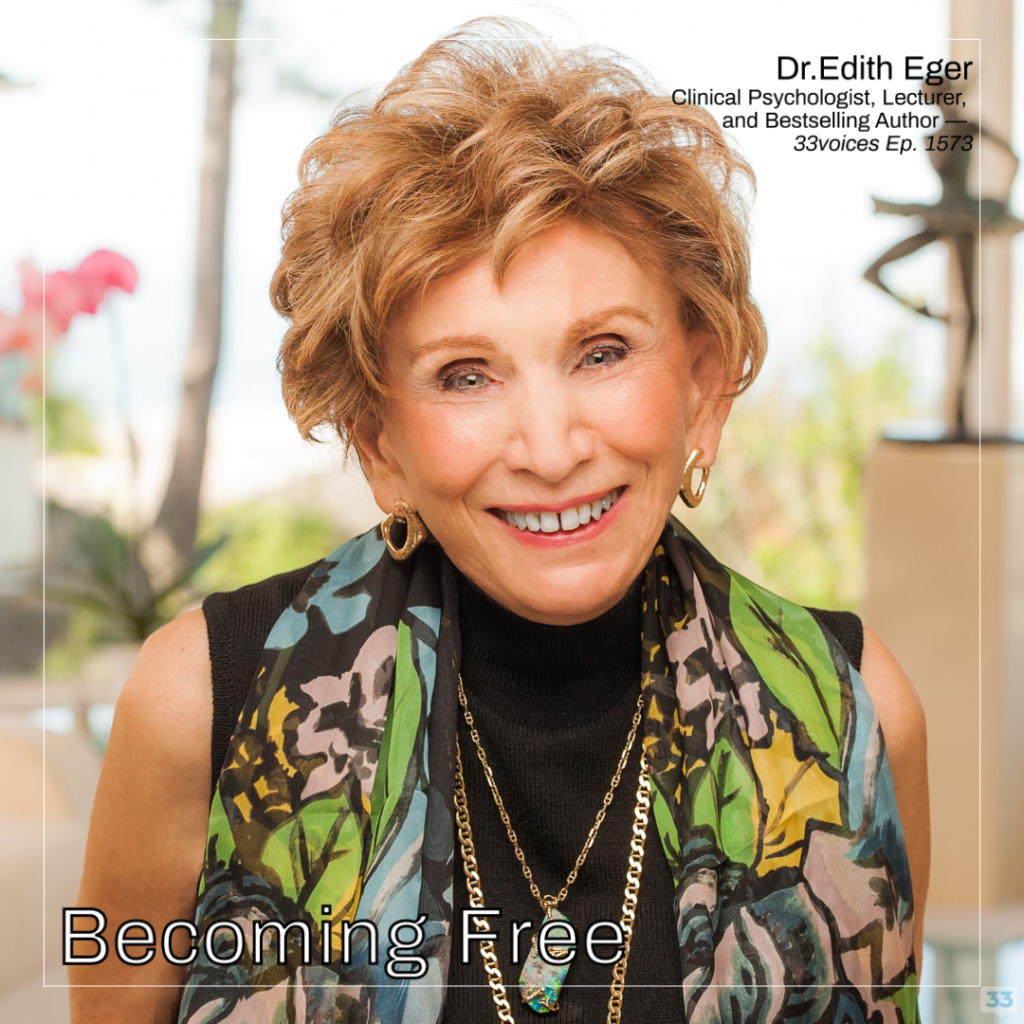 "You want to liberate yourself from the concentration camp of your own mind."
Dr.Edith Eger is the embodiment of resilience in mind and spirit. In her books The Choice and The Gift, she details her extraordinary journey as a Holocaust survivor and the lessons it taught her to achieve freedom in our lives. She shares various prisons of the mind – from victimhood to the need to be right – and reveals that the key to free ourselves is within.
Our relationship with ourselves is the throughline of Dr. Eger's work. "The only one you have for a lifetime is you," she says. She discusses becoming the real you, letting go of what doesn't serve you, and the key ingredient to a joyful life: love for ourselves and each other.
---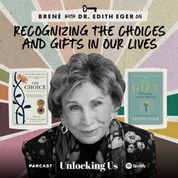 "This week, I'm talking to clinical psychologist and author Dr. Edith Eger about her books, The Choice and The Gift. Dr. Eger is a Holocaust survivor who has dedicated her career to helping us understand trauma, anger, resilience, and the power of choosing how we see ourselves and how we resist the labels that people put on us."
– Brené Brown

---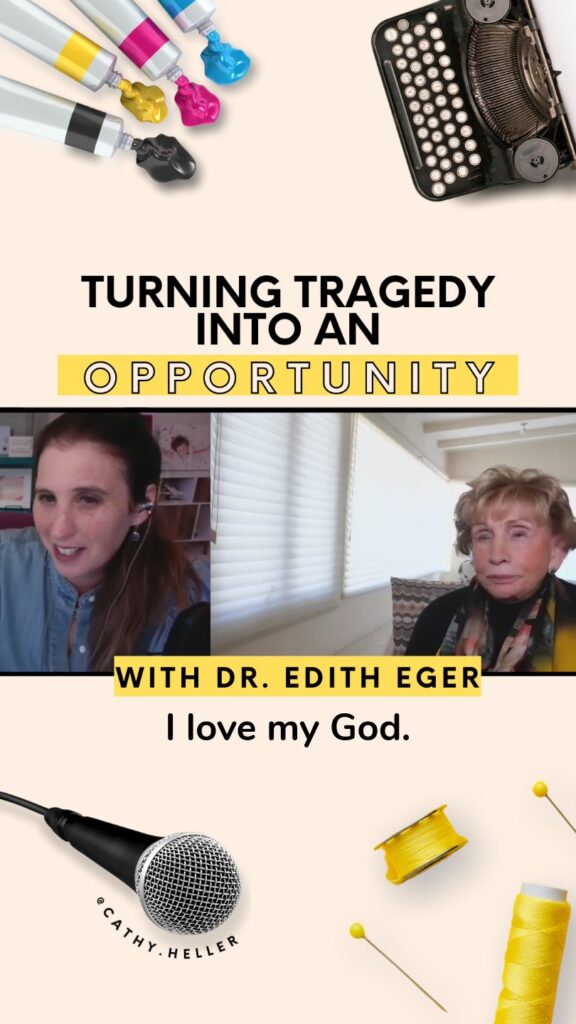 How can tragedy transform into an opportunity to love? Dr. Edith Eger, bestselling author and psychologist grew up knowing that her mind was her superpower. After being sent to Auschwitz at only 16 years old and barely surviving the Holocaust, she made it her life's work to help other people heal and free themselves from the prison of their own negative thoughts. She shares her wisdom on how to find strength in your suffering, turn hatred into empathy, take responsibility instead of being a victim, and become the source of your own happiness.
– Cathy Heller
---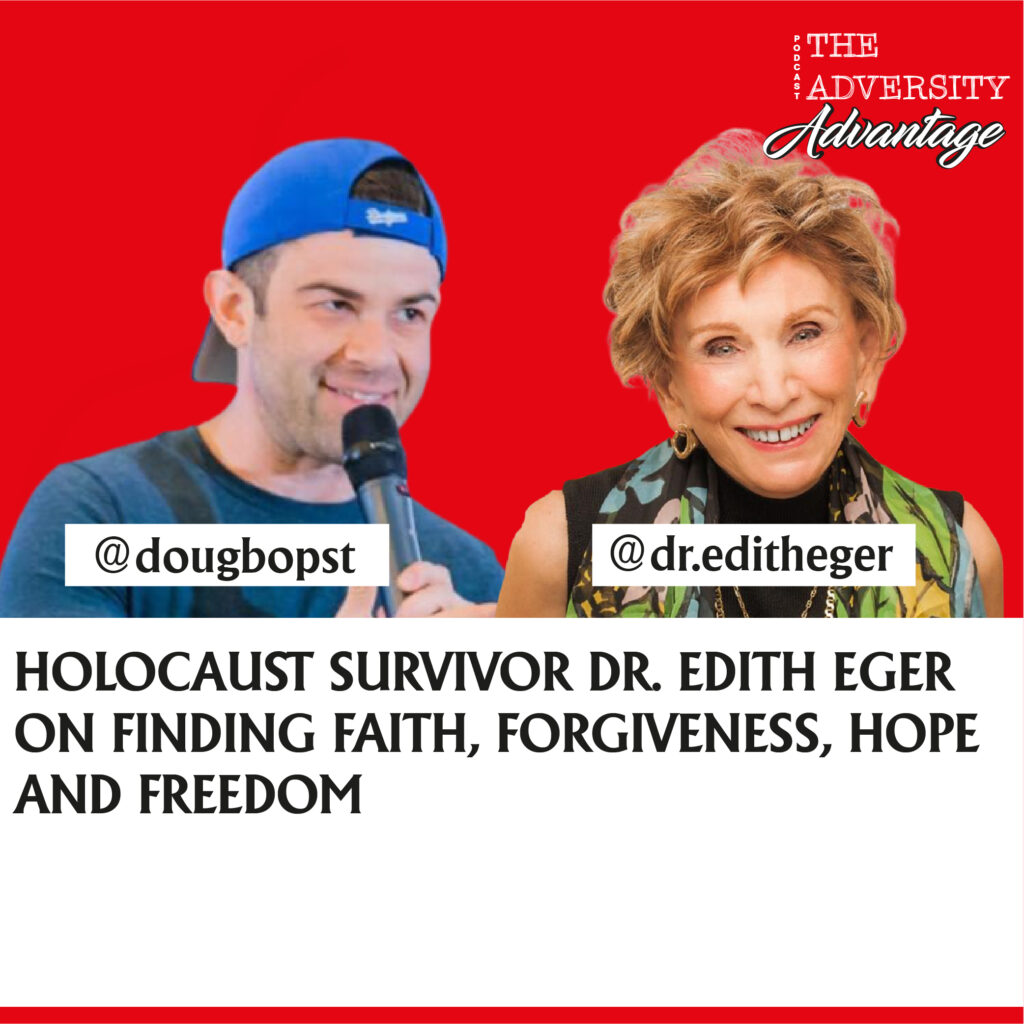 We talk about how to maintain faith despite any horrible situation, finding forgiveness, redefining who you are as a person despite your past and maintaining your sanity and controlling your emotions during times of distress. We also discuss why you can't heal what you don't feel and why she needed to return to Auschwitz to heal from her past and much more!
– Doug Bopst
---
Today.com
'Would you like to be married to you?'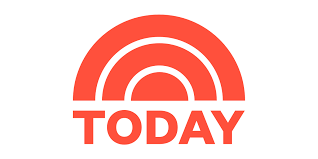 Psychologist, 93, shares advice about love
The Holocaust survivor urges people to choose love, forgiveness and hope over fear, anger and stress.
---
Looking Up
with Dr. Deepika Chopra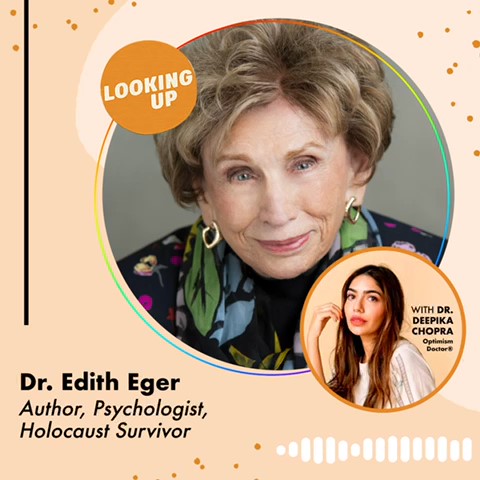 Today's episode shares the story of one woman's resilience, strength, determination and ability to create hope from hopelessness.
…
Listen to learn all about her awe inspiring resilience and how she found hope in the darkest of places.
---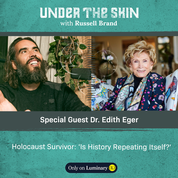 "I think it is important at this time of crisis, chaos and conflict to hear a voice from someone who survived the most extreme situation in recent history, The Holocaust. At a time of much division and hateful rhetoric, confusion from all sides, here is a voice that can be truly unifying."
– Russell Brand
---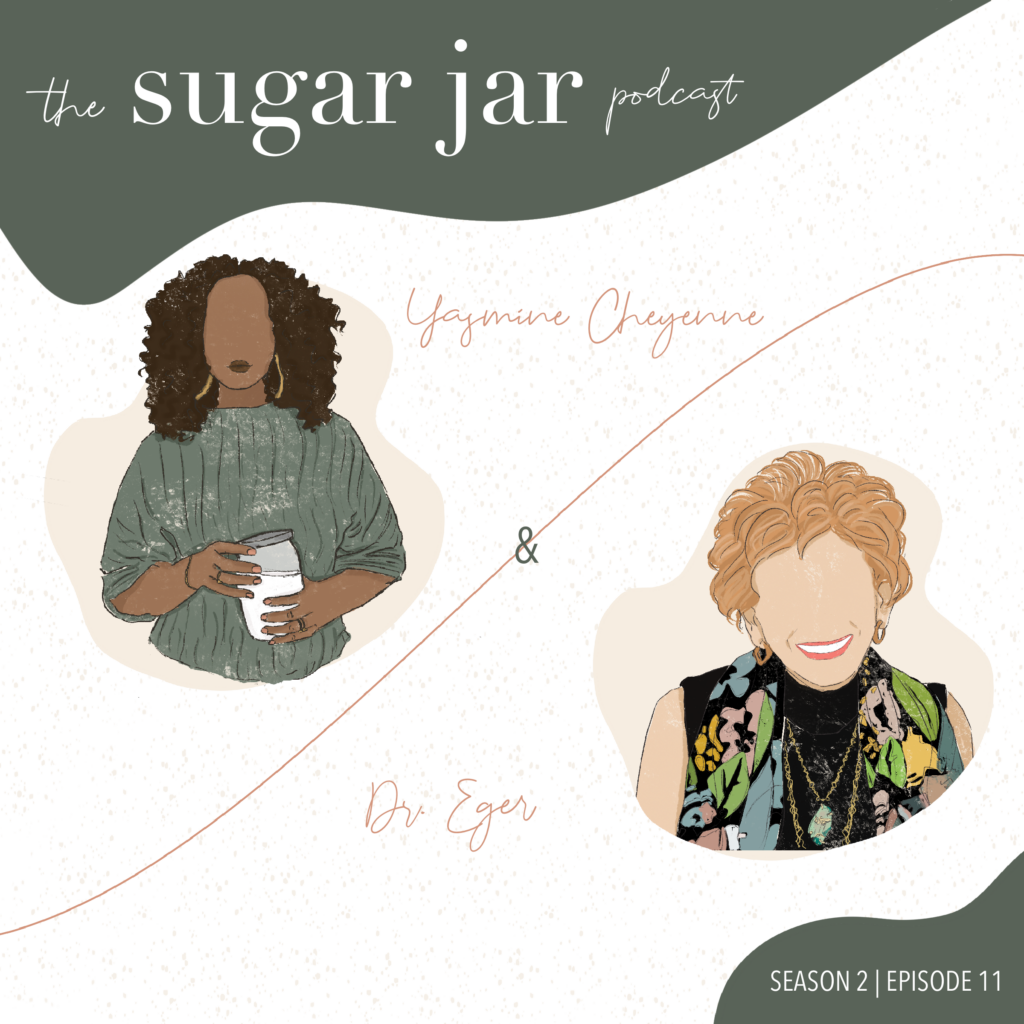 "Forgiveness has nothing to do with me forgiving because I don't have God given powers or do, we are given as a gift that I give myself and not allow anybody to take residence in my body" – Dr. Edith Eger
---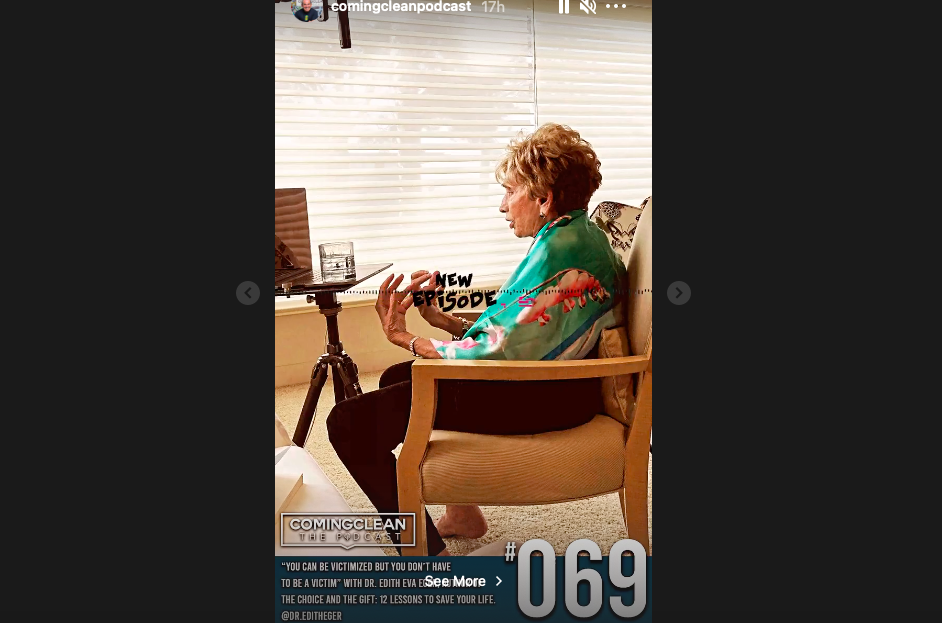 Coming clean is a podcast committed to bringing together thought leaders from across the globe to help others adapt, evolve, and thrive in this ever new changing world.
---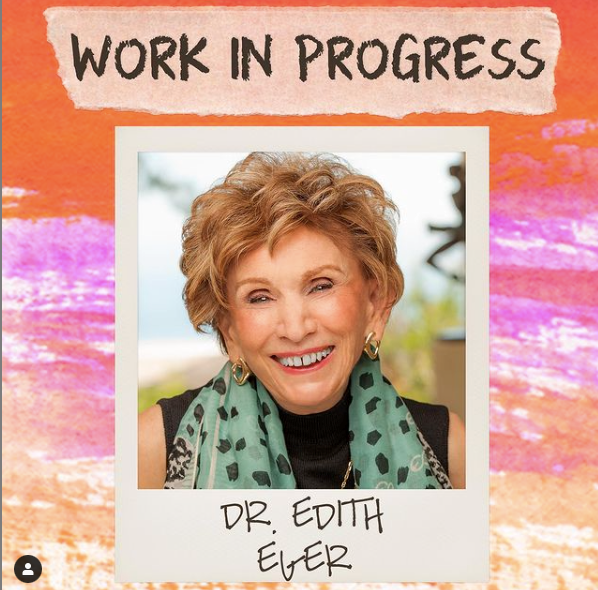 Sophia and Dr. Eger discuss the power of thought, how the most obnoxious person can be your best teacher, why "How are you doing?" is a stupid question, and how love is what you do rather than what you say.
---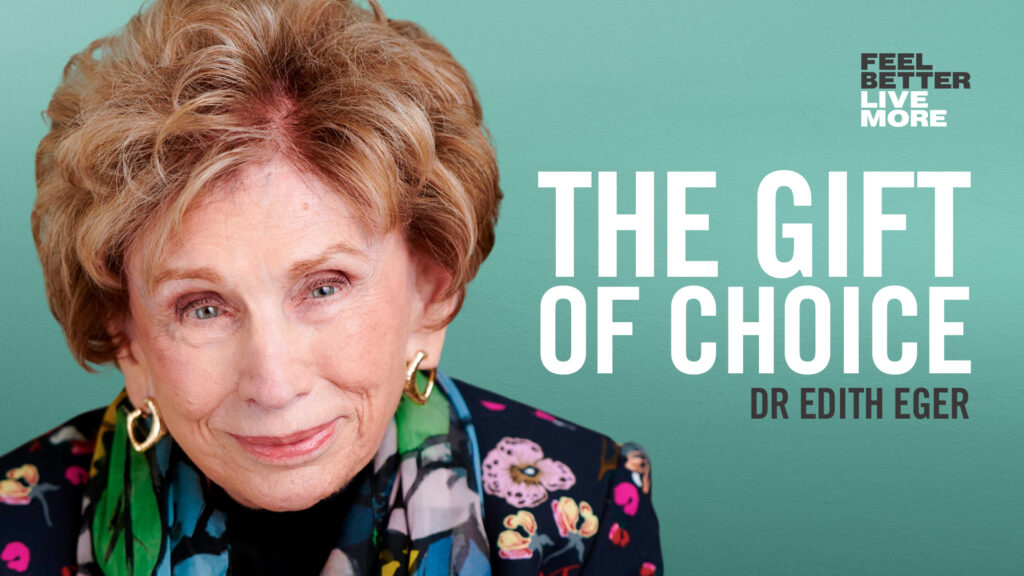 "Today's conversation will stop you in your tracks. It's powerful, confronting and challenging and I am so grateful for my guest's honesty, empathy and willingness to share the wisdom of her 93 years."
– Dr. Rangan Chatterjee
---
Mom Is In Control
Podcast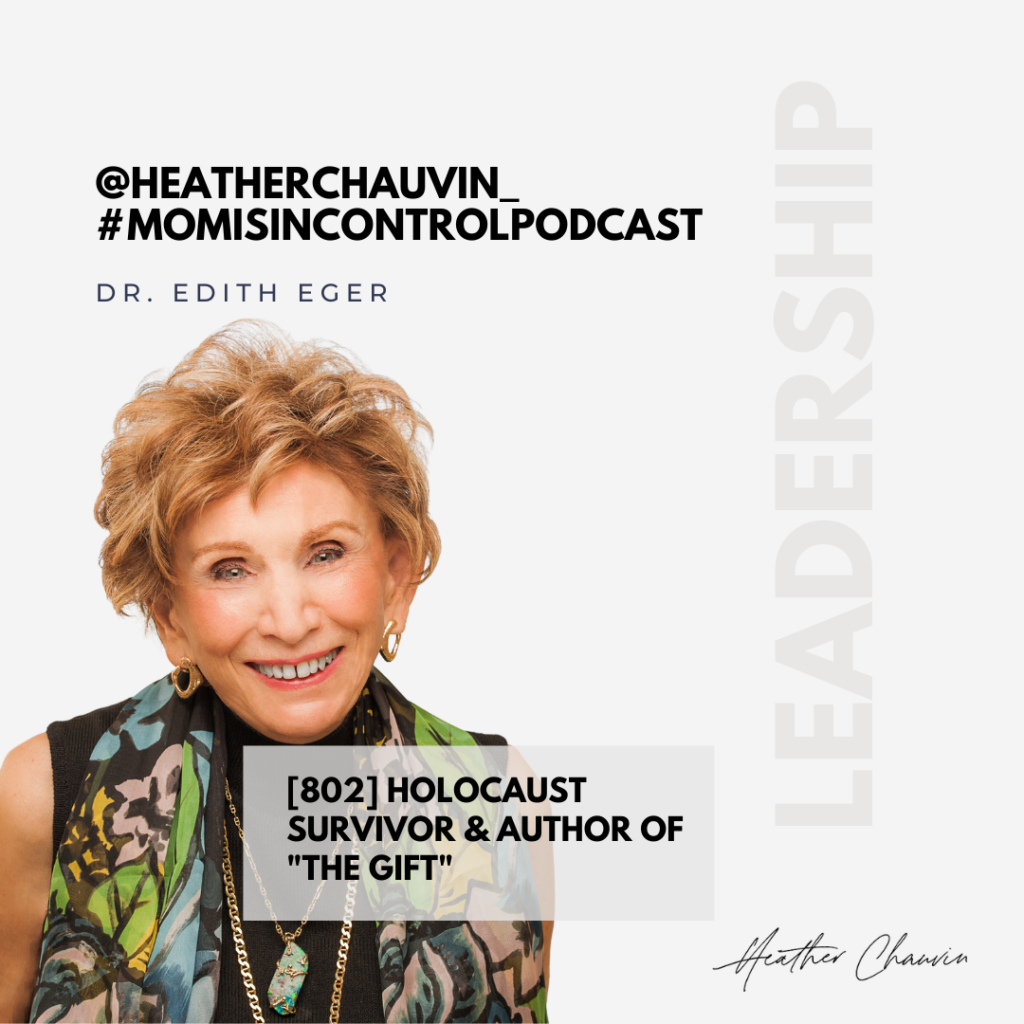 In this episode, Dr. Eger and Heather Chauvin talk about:
How to find happiness within yourself
How to see painful experiences as opportunities
How to grow stronger through struggles
---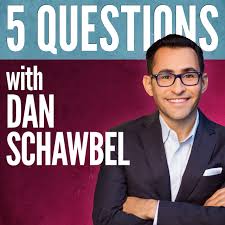 Dan Schawbel asks Dr. Edith Eger about the Holocaust, preserving culture, wisdom she's passing down to future generations, dealing with anxiety and her best career advice.
---
Edith is a psychologist and Holocaust survivor who just released the book "The Gift". I got chills throughout the book and know members of this community will love every word. Edith is an embodied teacher who gifts us with the wisdom that we are not not victims of our past, but powerful creators of our future. Her story is a testament to our true human potential. She's a gift.
---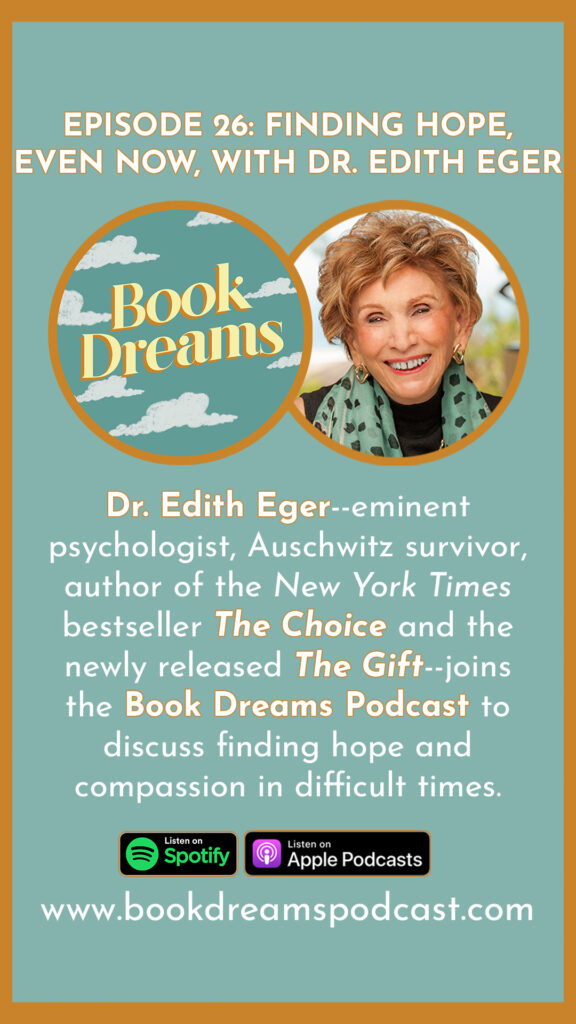 Finding Hope, Even Now, with Dr. Edith Eger
Listen at one of the links below as Edie talks with Julie and Eve about how to escape the prison of victimhood, fight feelings of hopelessness and powerlessness through choice, and learn to turn hate into pity as we journey through uncertain times.
Apple | Spotify | Google | Amazon | Book Dreams
---
The Dissenters
Debra Messing and Mandana Dayani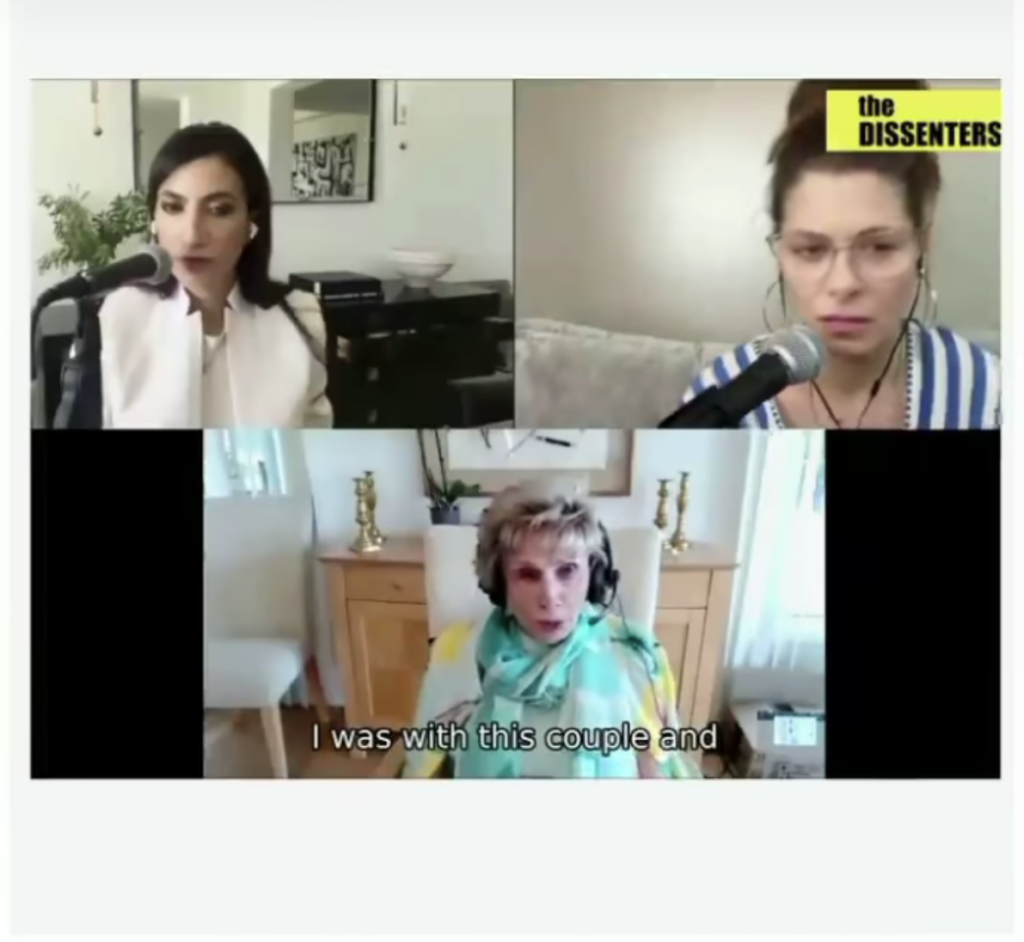 Debra and Mandana sit down with the incredible Dr. Edith Eva Eger, a clinical psychologist, author and lecturer. A native of Hungary, Eger is a 93 year old survivor of the Holocaust. In this episode, they will cover Eger's life, experiences in Auschwitz, healing from the trauma, and important lessons she would like to share.
---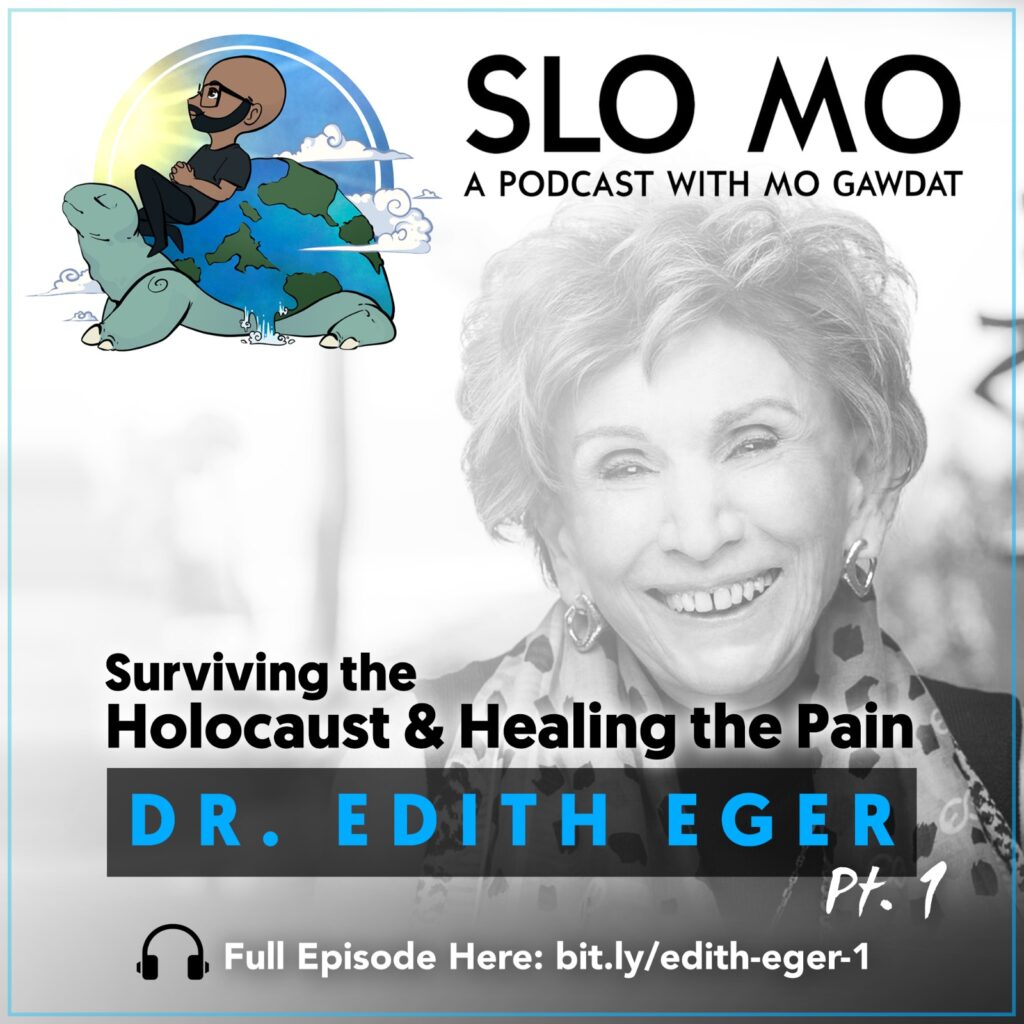 Hosted by entrepreneur, bestselling author, and former Chief Business Officer of Google X, Mo Gawdat, Slo Mo podcast features interviews that explore the extraordinary lives of everyday people and celebrates the common pursuit of happiness found in all who live a life of passion. A special two part episode (with part 1 releasing on 8th October and part 2 on 11th October), is launching as part of the Jewish Sukkot holiday – welcoming Dr. Edith Eger , internally acclaimed psychologist and author of 'The Gift: 12 Lessons to Save Your Life', and 'The Choice: Embrace The Impossible' to the podcast.
Listen to Part 1. Listen to Part 2. More details here.
---
The Upgrade at Lifehacker Podcast
How to Break Free From Your Mental Prisons, With Psychologist Dr. Edith Eger – This week we're breaking free from our mental prisons of victimhood, fear, and hopelessness with help from psychologist and Holocaust survivor Dr. Edith Eger. Listen to hear Dr. Eger talk with Jordan and Alice about how our thoughts create our feelings, and how changing the language of your thoughts can lead you to a more take-charge approach to life.
---
Good Morning America
How to find joy in the darkest of times
---
Dr. Eger talks about the 12 physiological lessons she shares in The Gift, and how to shift your mindset from being a victim to becoming empowered. The interview also focuses on lessons of avoidance and self-neglect.
---
The Ballerina of Auschwitz
aish.com Interview
with Ronda Robinson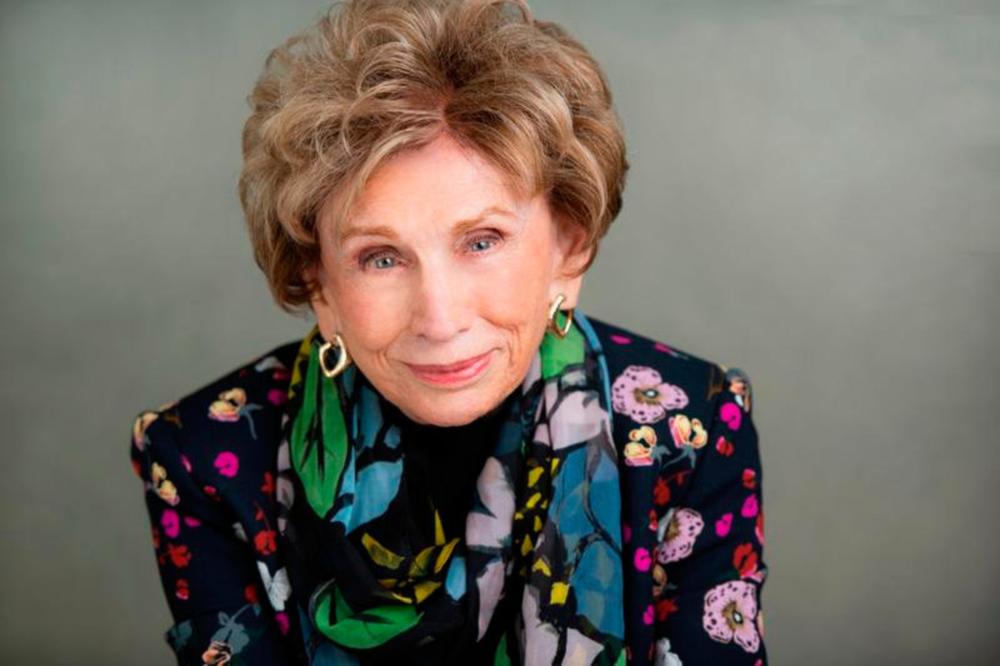 Dr. Edith Eger offers keys to free ourselves from our own prisons of the mind.
---
TODAY Interview: 18 tips for living your best life from a Holocaust survivor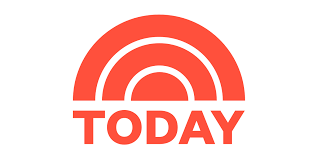 "We can't control what's happening. But we can choose how we respond to it."
---
One of the lessons in Dr. Edith Eger's latest book The Gift is that love equals time. And on this week's Getting Curious, Dr. Eger is joining Jonathan for an hour of love, compassion, and life lessons. Dr. Eger is a bestselling author, psychologist, and Holocaust survivor. Her first book The Choice, released in 2018, details her story of courage and resilience as a survivor of Auschwitz. In her new book The Gift she shares some of her best advice for confronting life's challenges and building a meaningful existence.
---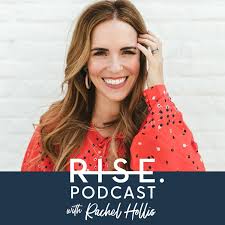 You Can't Heal What You Don't Feel – A Lesson in Grief with Dr. Edith Eger
I hope you enjoy this incredible conversation I got to have with Dr. Edith Eva Eger, Holocaust survivor and expert on both grief and what it takes to forgive. We discuss the power of the human mind, the end of our childhoods, and the transcendent nature of forgiveness.
---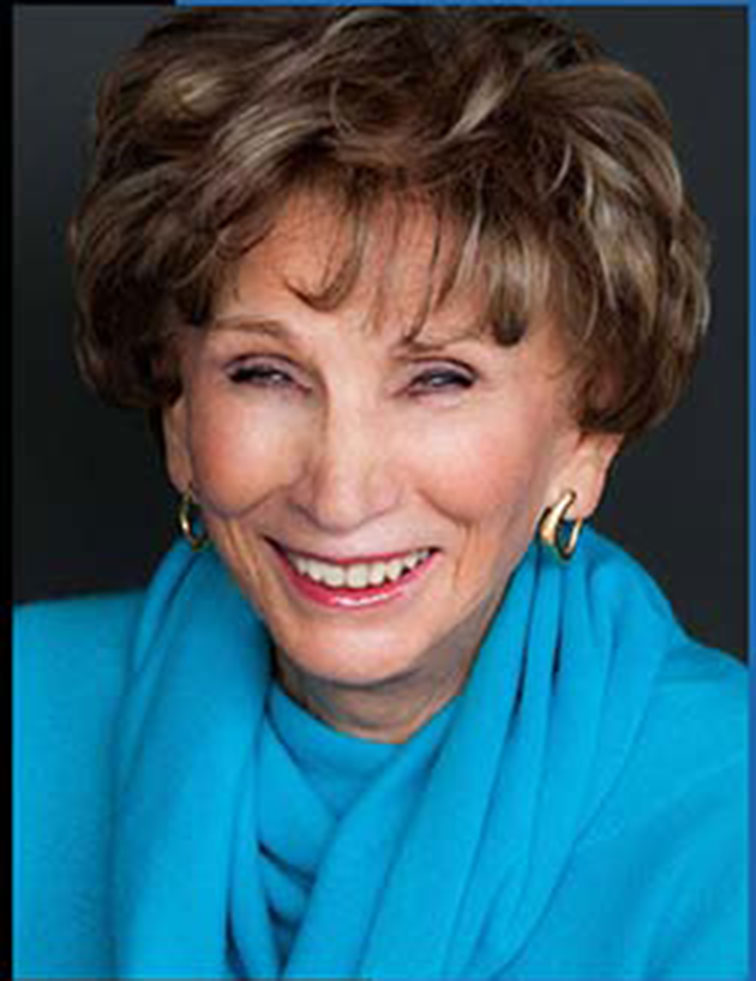 HOW DO WE FORGIVE THE UNFORGIVABLE?
Dr. Edith Eger is a Holocaust survivor, clinical psychologist, and author of the book, "The Gift: 12 Lessons to Save Your Life." In this powerful interview, Dr. Edith discusses why she felt like her Nazi guards were more imprisoned than she was, what forgiveness truly means, how to free your mind from the shackles of the past, and so much more.
Click here or the title above to see the full interview.
---
Weekend on One, RTÉ Radio One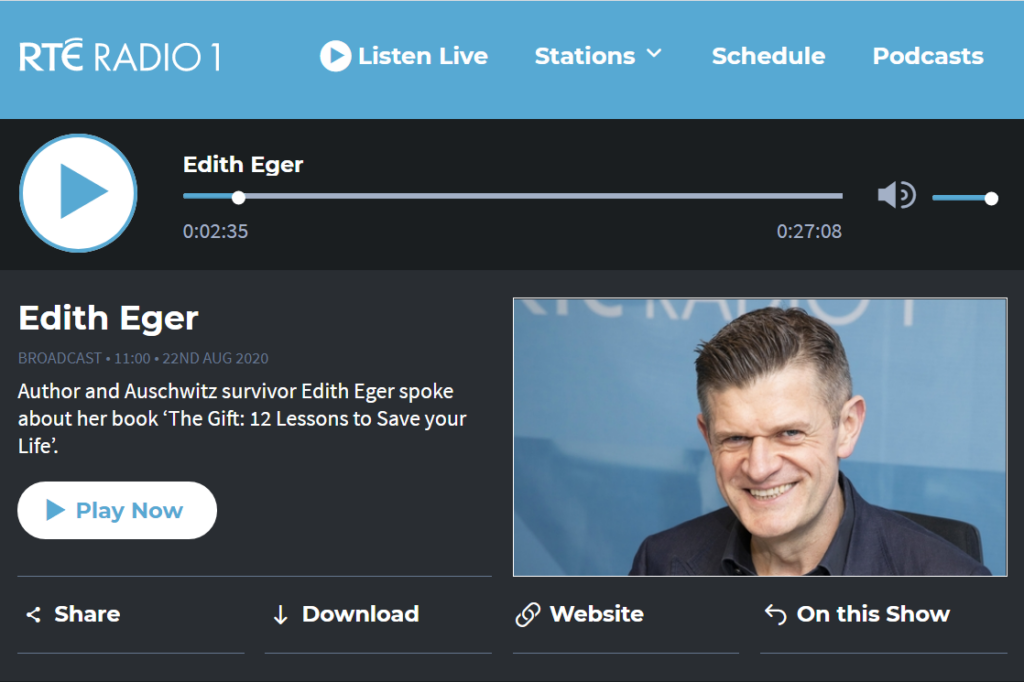 Listen to Dr. Eger's interview with Brendan O'Connor about her new book, The Gift.
I don't think I've ever spoken to somebody who was so free, and I think if we can all take 1% of what you have going on, we can all be bit freer in our lives.

Brendan O'Connor , RTÉ Radio One