Fun Facts
Edie's Texas Connection
Edie has quite a history in Texas where she lived for many years. Two of her children still call Texas home, living in El Paso and Austin, respectively. In 1969, she received her first degree in Psychology from the University of Texas, El Paso (formerly Texas Western University). She then pursued her doctoral internship at the William Beaumont Army Medical Center at Fort Bliss, Texas where she began her work with veterans and active duty soldiers suffering from PTSD.
---
Edie Turns 90, Still Dancing Like She's 20!
Don't forget to put on your dancing shoes…Dr. Edie is turning 91 today! … #picoftheday #gratitude #inspiration #celebration #happy #birthdaygirl #holocaustsurvivor #love #happybirthday

Posted by Dr. Edith Eger on Saturday, September 29, 2018
---
Edie's Favorite Fall Dish:  Hungarian Szekely Goulash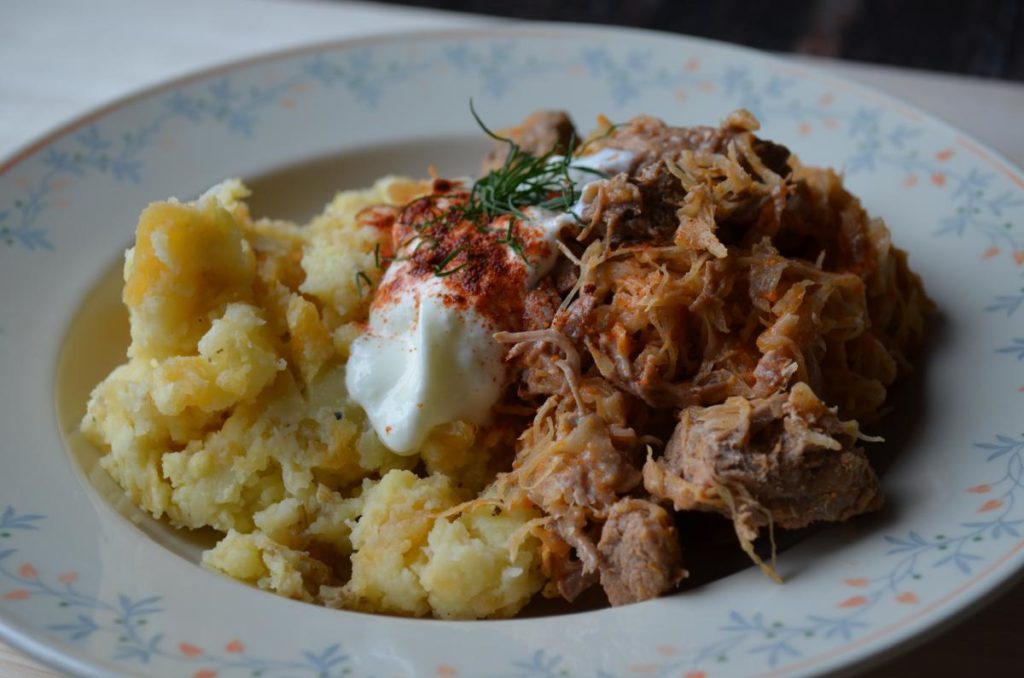 Edie loves to cook, and she wanted to share her favorite fall dish with all of you. It's rich, warm, and flavorful; perfect for a chilly day with your loved ones.
Hungarian Szekely Goulash Recipe:
Ingredients (for 4 servings)
1.5 lbs Pork
2 lbs Sauerkraut, fresh and drained
2 Onions, sliced/chopped
1 Green Pepper
Dash of Salt and Pepper
1 TSP Caraway seeds
1/4 cup Paprika
3/4 cup Sour Cream
Directions
1. Brown the pork, onions, and bell pepper in a large pan.
2. Season with S&P and add Caraway seeds.
3. Stir in the sauerkraut (be sure it's rinsed and drained)
4. Reduce heat, cover and simmer for 2 hours, stir occasionally. Cook until pork is nice & soft; add water if needed.
5. 20 minutes before goulash is done, stir in sour cream and paprika. Do not allow the goulash to boil at this point.
6. Serve over mashed potatoes.