Warwick's "THE CHOICE" Launch: Dr. Eger discusses love, forgiveness, and humor during the standing-room only event at the country's oldest independent bookstore.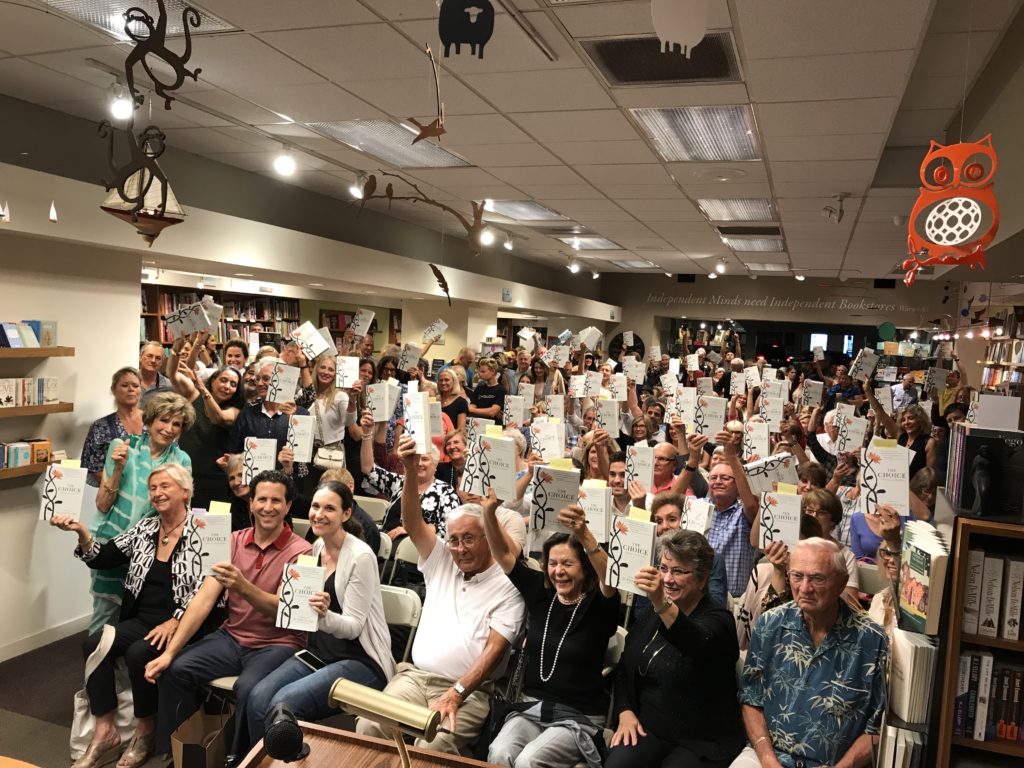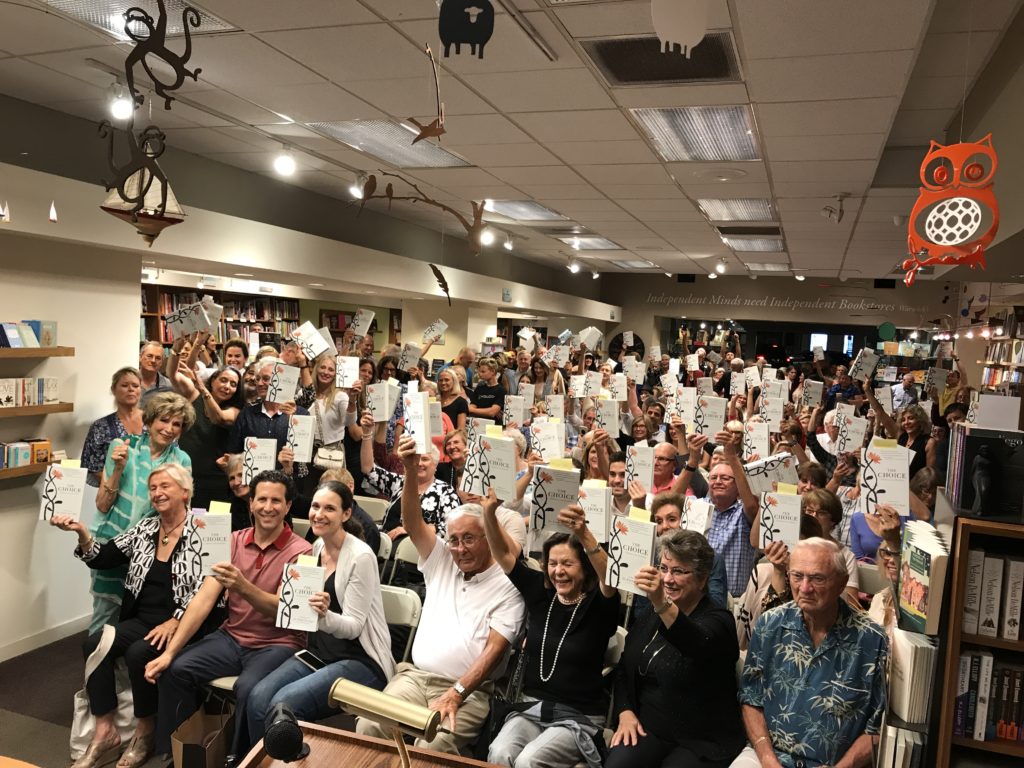 What would normally be a casual evening at a local bookstore in La Jolla became a night to remember as San Diego locals lined up in droves for the opportunity to hear renowned psychologist and Holocaust survivor, Dr. Edith Eger, discuss her acclaimed new memoir THE CHOICE.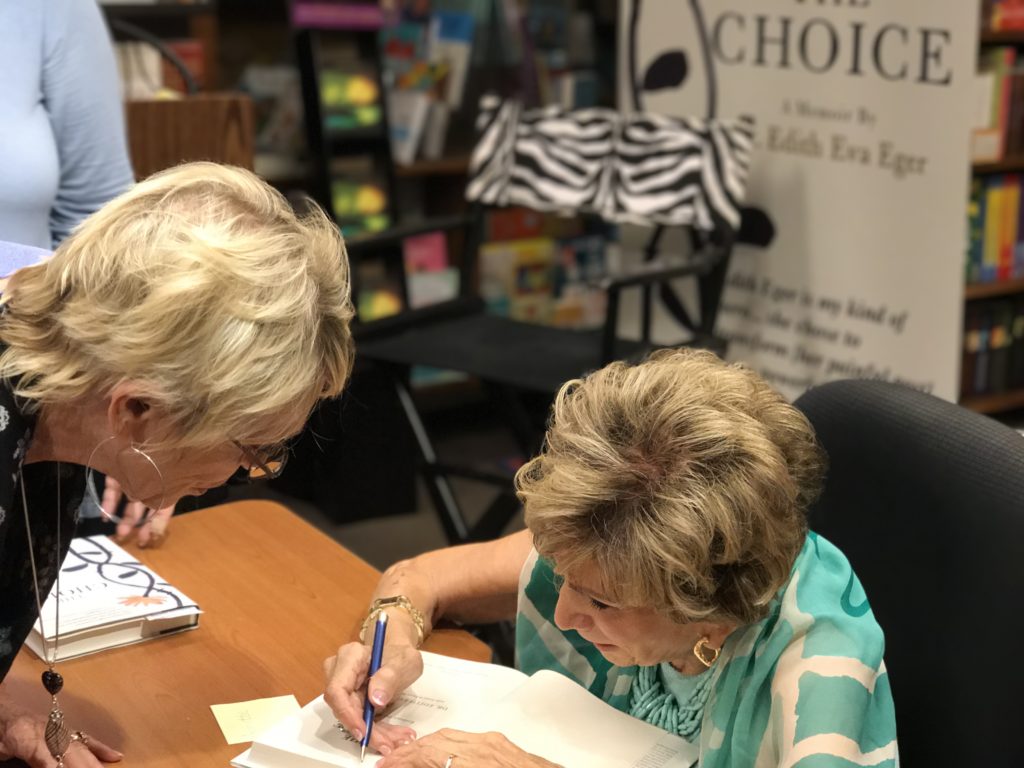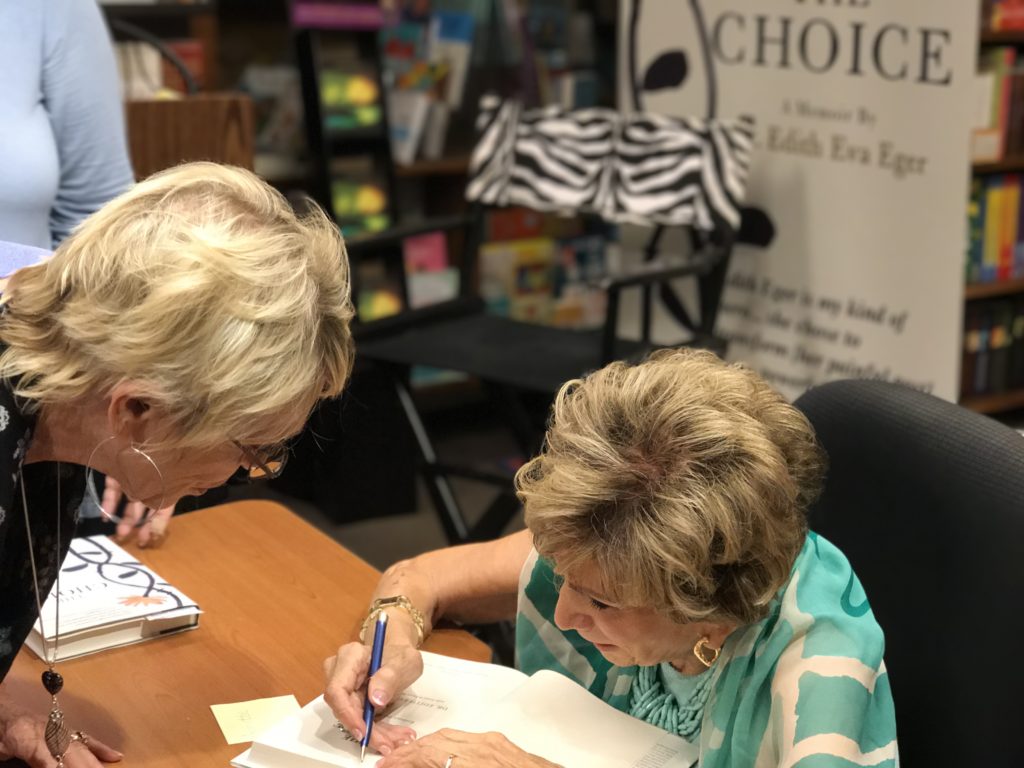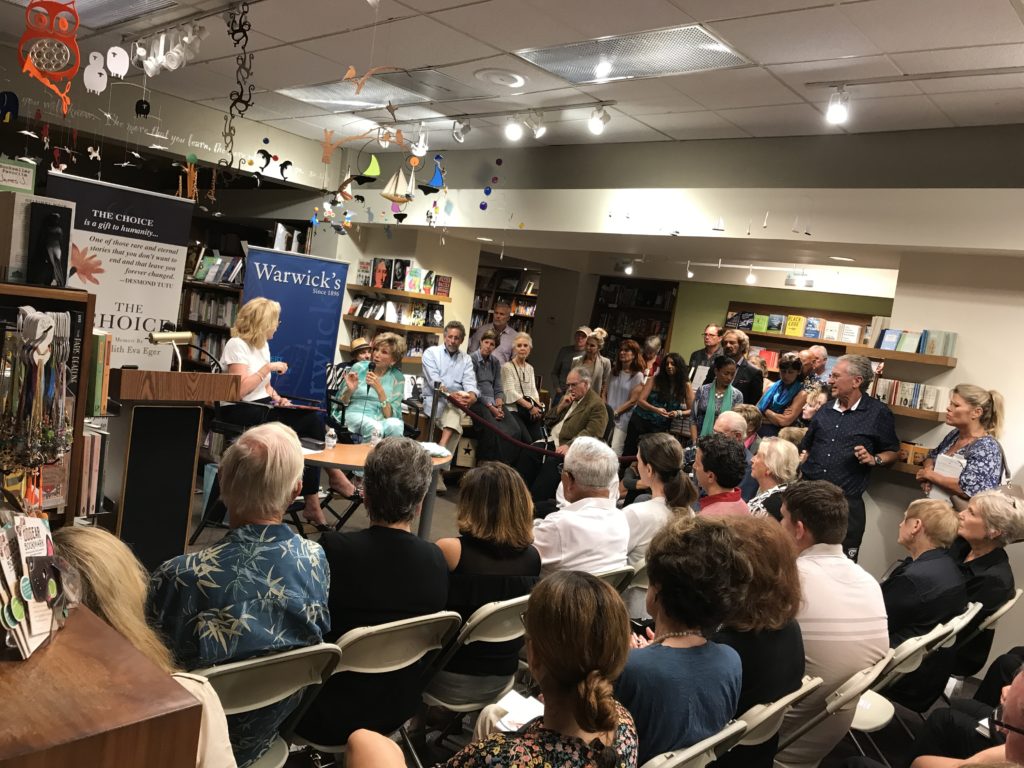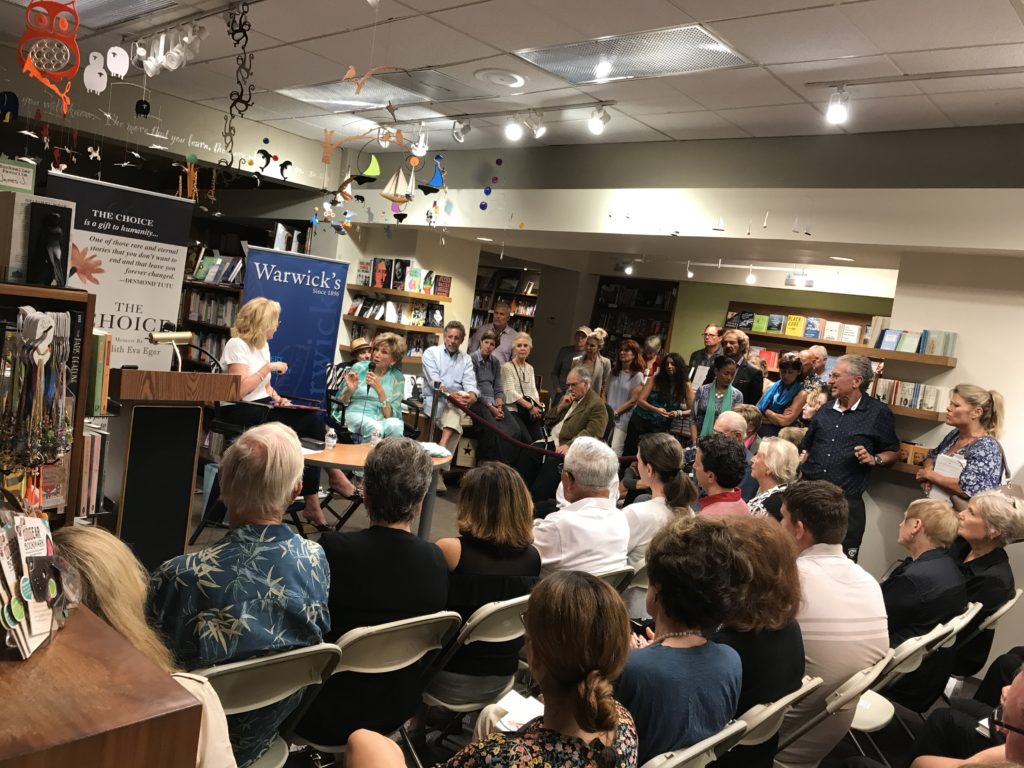 An unprecedented amount of guests filed into Warwick's on September 5th, making THE CHOICE book launch one of the most well-attended events in the beloved bookseller's history. Joined by Wendy Walker, long-time CNN producer and executive producer for ABC's "Notorious," Edith told her story in the hope of helping those in attendance with their own stories. The psychologist, great-grandmother, and new author connected with everyone in the room as if they were her patients, or even her family. It was an atmosphere of sincerity, trust, and open discussion as Edith addressed her own experiences with hate, oppression and resilience, and how her story resonates in today's climate of intolerance.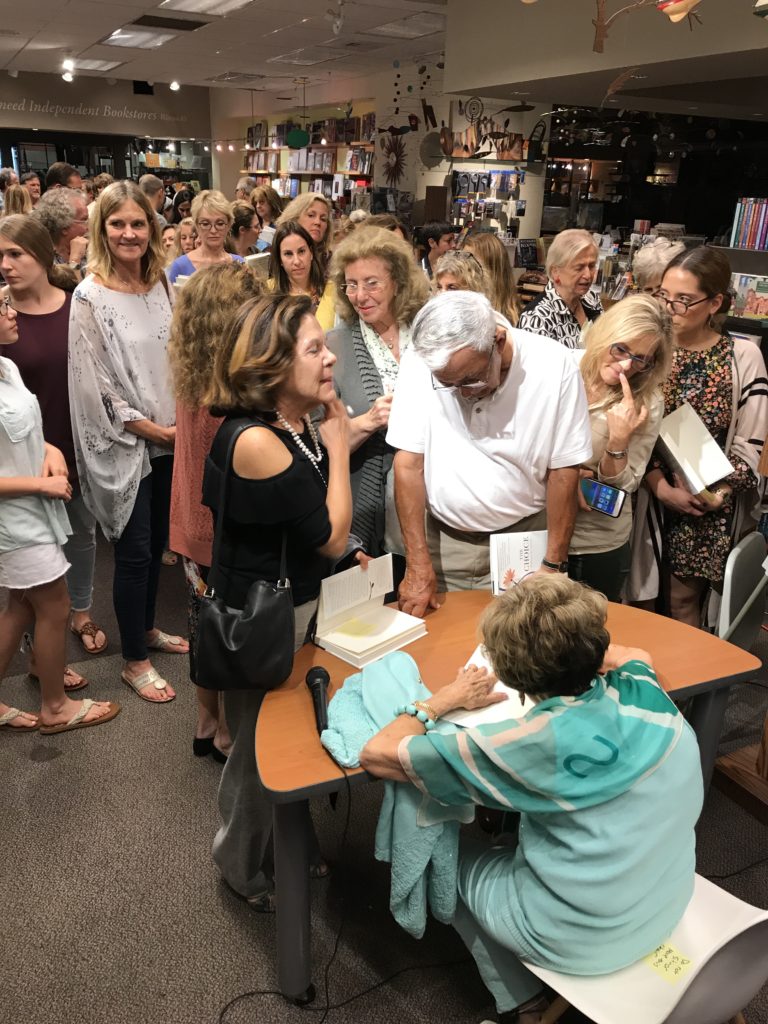 Readers who purchased a copy of Edith's memoir from Warwick's were able to meet Edith after the author talk and have their books signed and personalized. The signing was so popular that Warwick's sold out its inventory of THE CHOICE! They ultimately ordered dozens more copies for attendees who lined up to have even a bookmark signed by the inspiring author and  psychologist.
Edith continued to engage her audience during the book signing with laughs about her experience as a sexologist, sobering stories of her Auschwitz past, and an endearing conversation with a young 14-year old fan — resulting in the 89-year-old avid dancer wowing the room with her pitch perfect high-kick.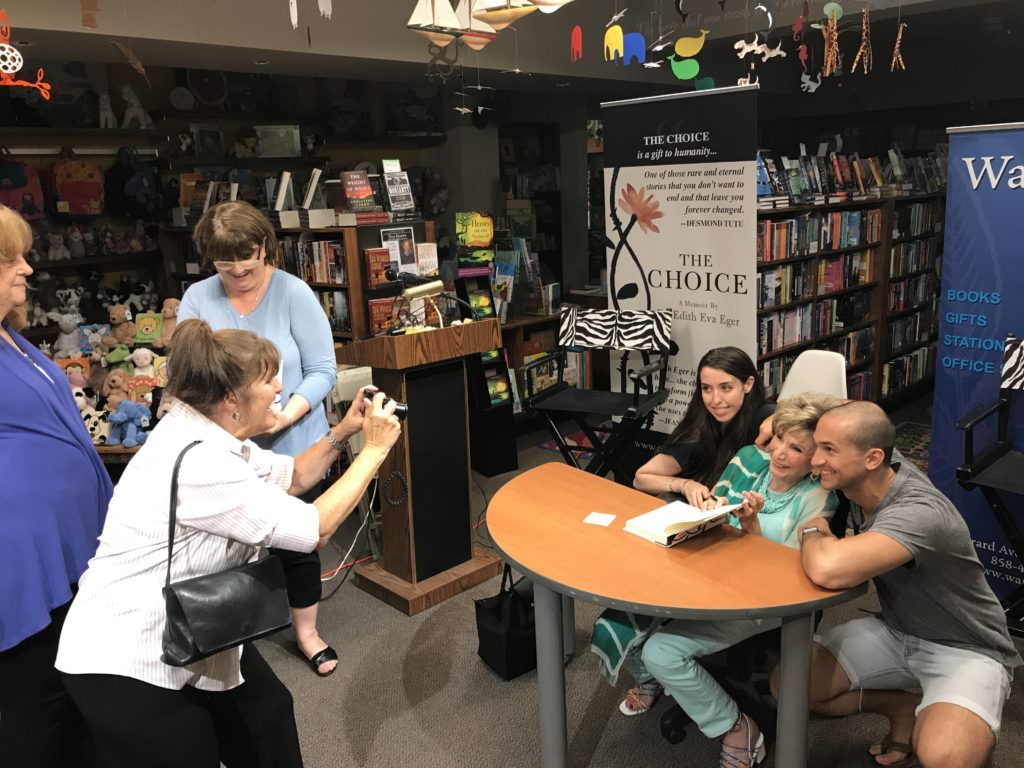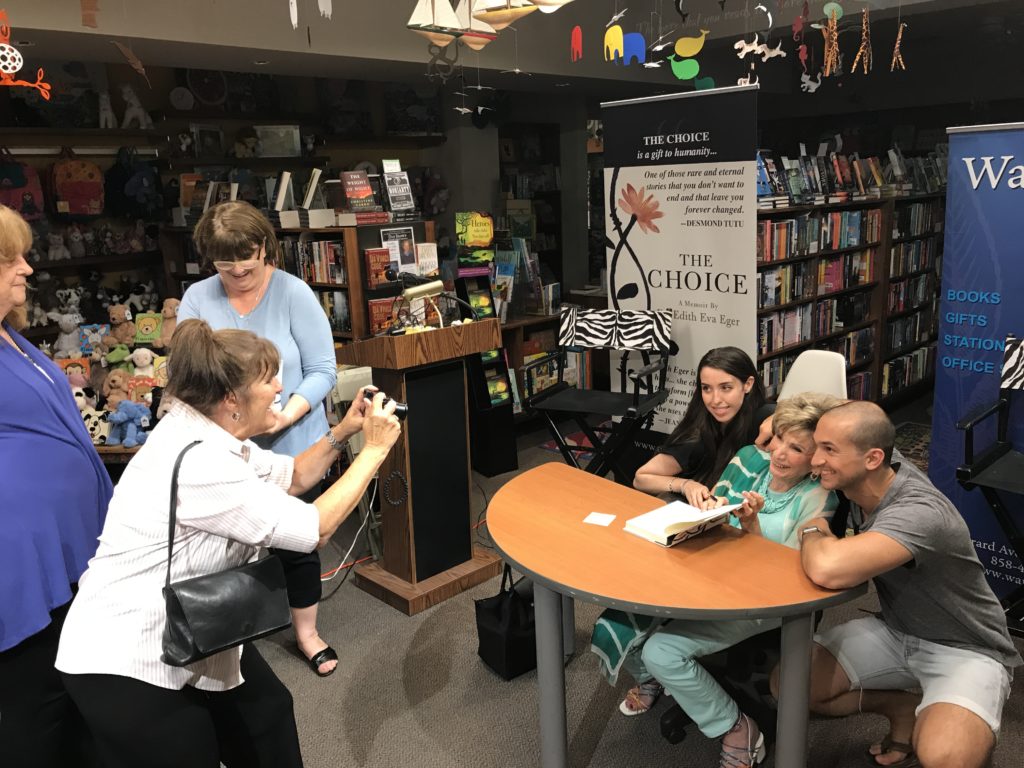 "It was truly an honor to host Edie at Warwick's. Her wisdom, love, spirit and understanding mesmerized and inspired an audience of over 200 people, young and old, men and women.  It was truly a remarkable evening, and I left the store with no doubt that the other attendees were feeling similarly moved and reflective.  She gave us all a lasting gift."

—Nancy Warwick, Warwick's owner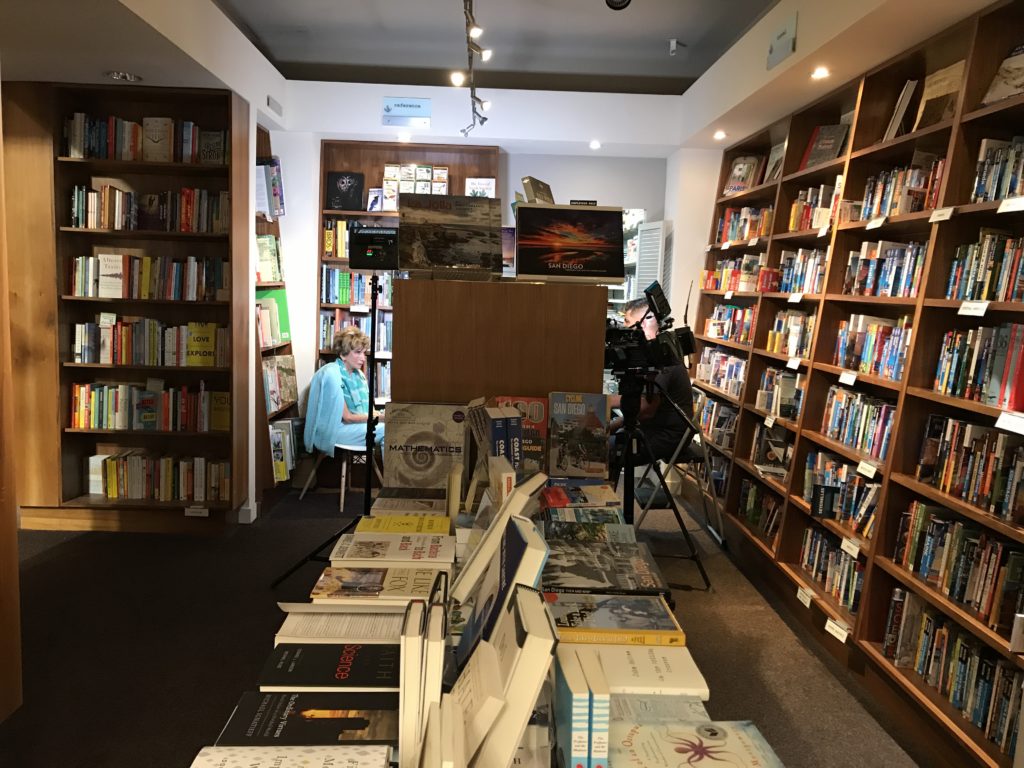 Under the direction of news anchor, Kimberly Hunt, ABC Television affiliate KGTV's 10News spotlighted the event. Armando Aparicio interviewed Edith before the Warwick's author engagement. Bree Steffen reporting. Edith was thrilled by their wonderful coverage and their eagerness to share her important and meaningful life story with the world.